Robert Bosch (South East Asia) Pte Ltd is a regional subsidiary of the Bosch Group, representing the Group's interests in Southeast Asia, where it is currently present in all Asean member countries. Business operations in these countries report to Robert Bosch (Southeast Asia) Pte. Ltd, located in Singapore.
In fiscal 2018, the company generated SGD 164 million in sales in Singapore. As of 31 December 2018, the regional headquarters employed nearly 10,000 associates. Bosch has been in Singapore since 1923, and is active in all the company's four business sectors of Mobility Solutions, Industrial Technology, Consumer Goods, and Energy and Building Technology. The Asia Pacific headquarters for its Automotive Aftermarket, Building Technology and Bosch Software Innovations businesses, as well as operations for Corporate Research and Advance Engineering, and Information Technology, are part of Robert Bosch (SEA) Pte Ltd. Additional Information can be accessed at www.bosch.com.sg, www.linkedin.com/company/bosch-asean and www.facebook.com/BoschSingapore
Facts and figures
about Bosch in Singapore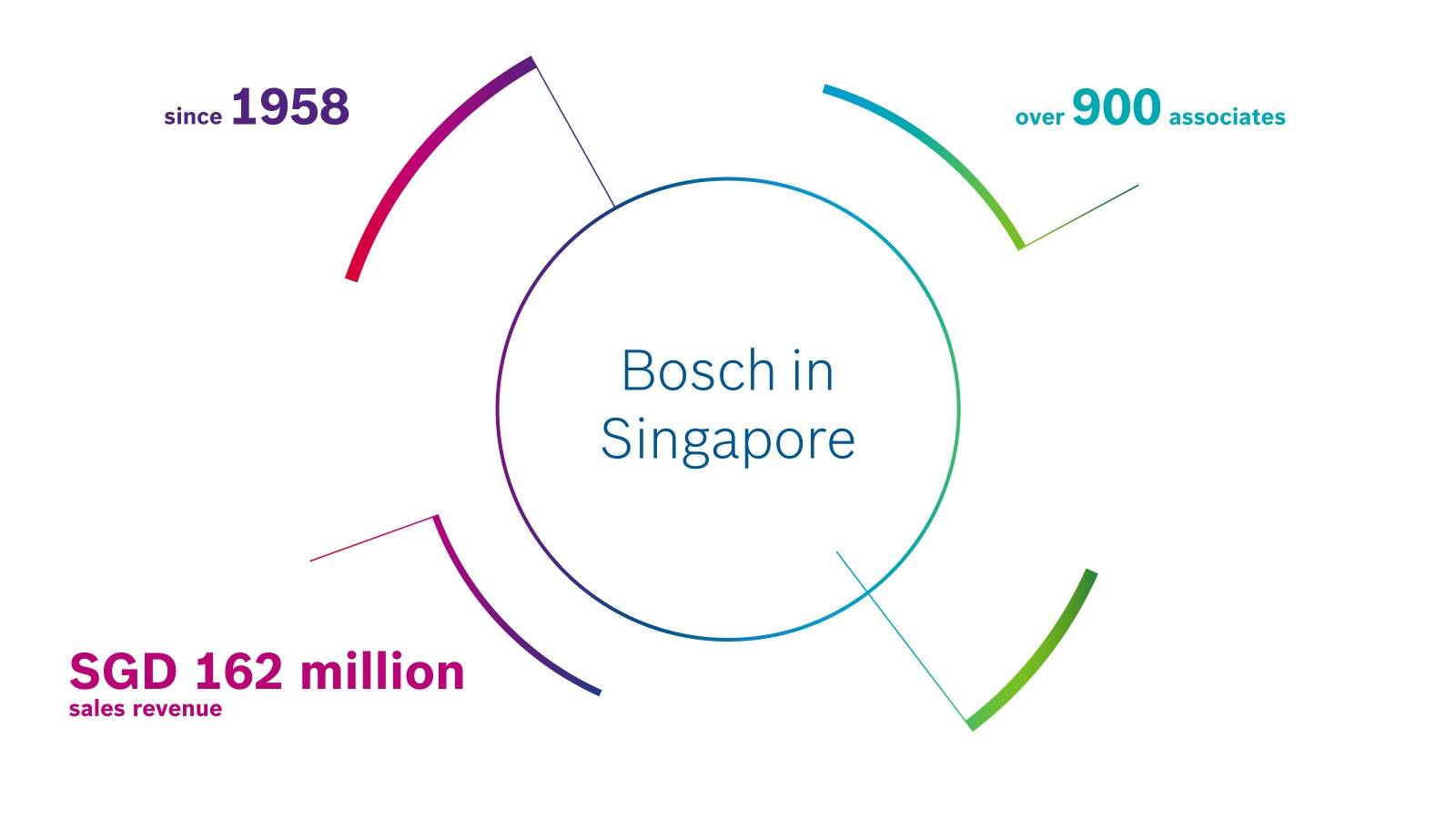 Our brands
The Bosch Group encompasses a number of different brands which are tailored to individual market requirements, and whose products and services are also designed to improve quality of life. Explore these brands below:
Get in touch with Bosch
We look forward to your inquiry.
Telephone
Fax
Send us a message
Chat with us!
Do you have questions or recommendations? Get in contact with us. You can contact us 24 hours a day.