Innovation is a topic often heard in global business. According to the Oxford dictionary, innovation is the introduction of new things, ideas, or ways of doing something.
Bosch sees innovation as a bedrock foundation to drive the future of technology. Developing innovative solutions is one of our very top priorities. It is also in line with our mission: to meet current and future needs with technology that is invented for life. The spirit of innovation sprouted at the beginning of our business. Our founding father, Robert Bosch, led the invention of magneto ignition through a casual conversation that sparked the idea. The true innovator did not limit himself to simply developing the magneto ignition device; he also refined it by enhancing its performance continuously. It did not stop there, Robert Bosch then found a new way of applying this brilliant invention in automobiles, setting the company's breakthrough in the automotive industry.
Fast forward to today, the strong innovation zest persists in our work and product. At Bosch, innovation happens every second and corner of our operation. Ingrained in the company's values, Bosch sets a resilient culture that inspires associates at every level, to do their best for the betterment of society and thrive in the face of any inevitable disruptions ahead.
History of innovation through numerous products and solutions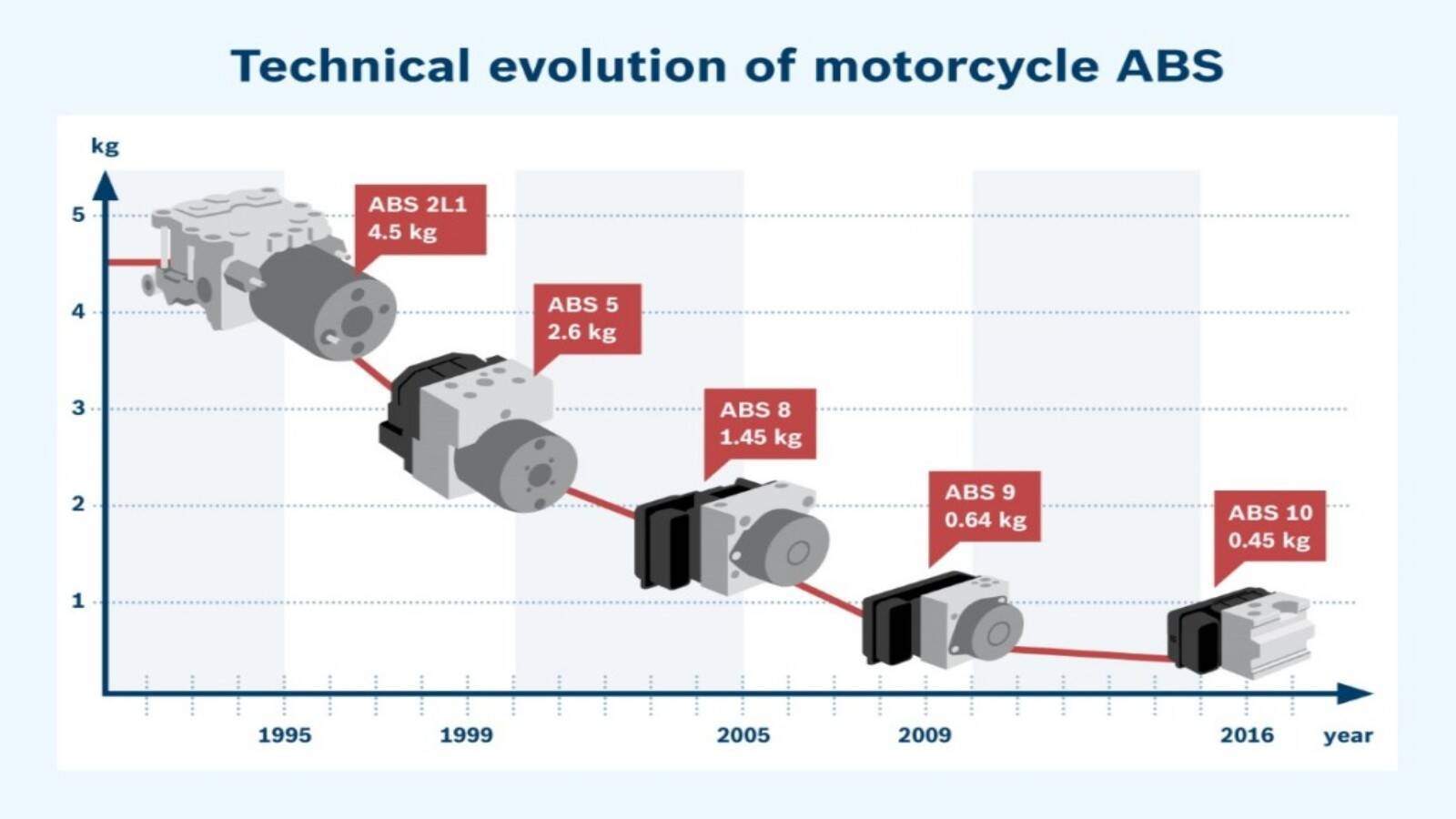 (i) ABS
The Anti-lock Braking System (ABS) is one of our oldest innovations. Preventing wheels from locking has been a research goal since the beginning of the 20th century – not only in cars, but also in railway vehicles, and even in airplanes. Bosch itself filed its first patent of ABS in 1936. And in 1978, Bosch was the first supplier to launch the ABS for passenger cars. This innovation was further developed and in 1995, motorcycle ABS was introduced. In 2018, Bosch launched the eBike ABS – the first of its kind for bicycles with electric drive ready for series production onto the market.
For more than four decades, Bosch has continuously been innovating the ABS: making it even smaller, more compact, and more powerful. Concomitantly, ABS laid the foundations for the development of additional modern driving safety systems. The traction control system (TCS) and the electronic stability program (ESP®), for instance, are based on ABS.
(ii) Project Milky Way
In line with the company's slogan: Invented for life, we invent our products with the purpose to spark enthusiasm, improve quality of life, and help conserve natural resources. One recent project 'Milky Way' in Vietnam is an example. 'Milky Way' is a cooling delivery box equipped with Bosch sensor technologies. Drawing on the accuracy and reliability of Bosch sensors, the box enables nursing mothers to breast pump at the office and schedule milk deliveries to caregivers via the web application. Riders will collect the milk and store it in a special delivery box fitted with Bosch sensors. Sensors inside the box will monitor different parameters, including humidity, temperature, lid status, location, and box integrity, preserving the quality and hygiene of the breast milk from pickup to delivery. This eliminates the hassle of searching for freezers or ice packs for storage of the milk. The solution also empowers and equips working mothers to strike a balance between personal and professional life.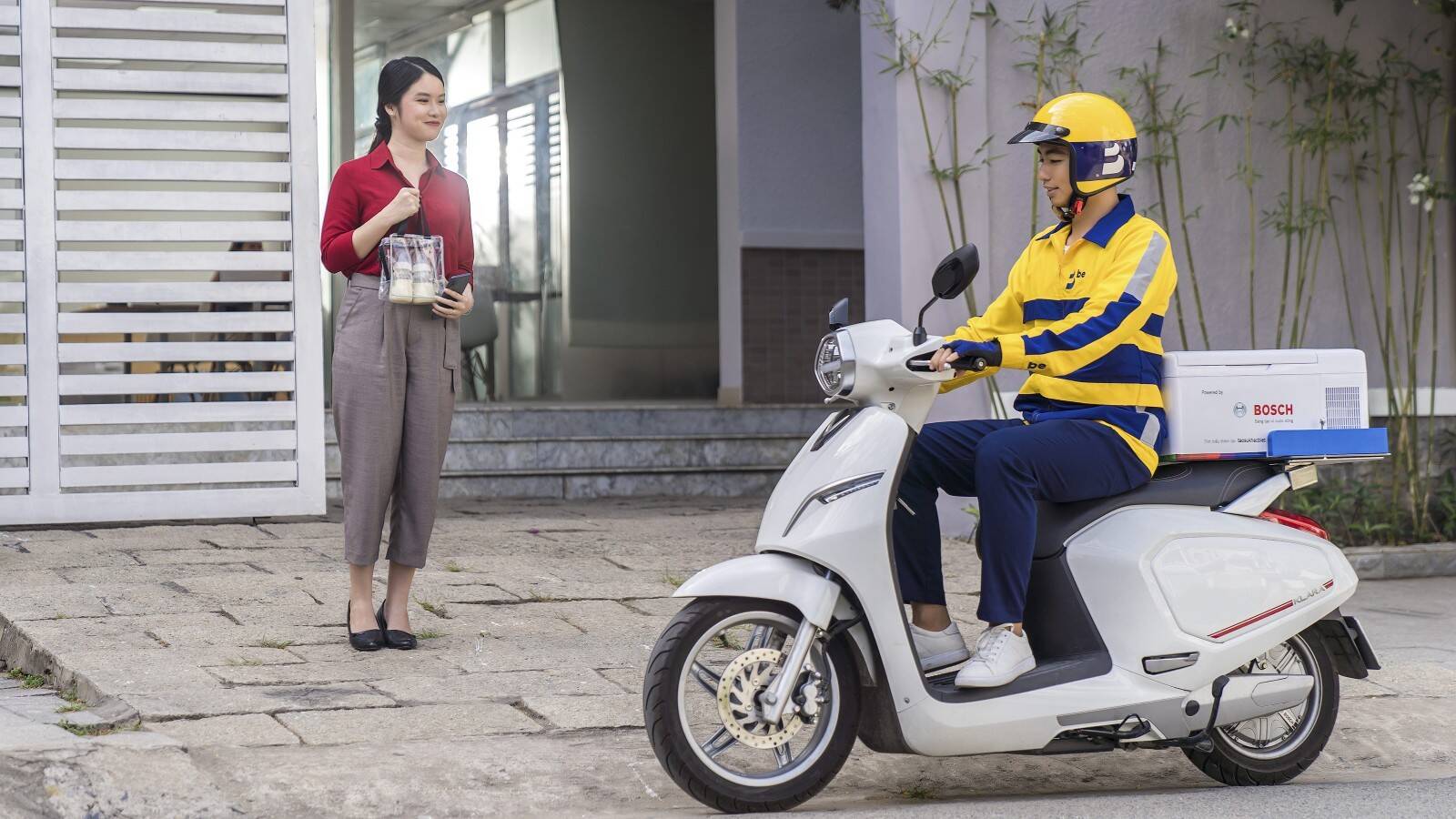 Bosch Innovation Hubs across the region
As an innovation leader, Bosch wants to shape changes not only from within the organization but also from outside our sphere. Bosch's innovation culture is at the heart of every action, idea, and practice at the Group. This is the reason behind the existence of Bosch Innovation Hubs across the ASEAN region.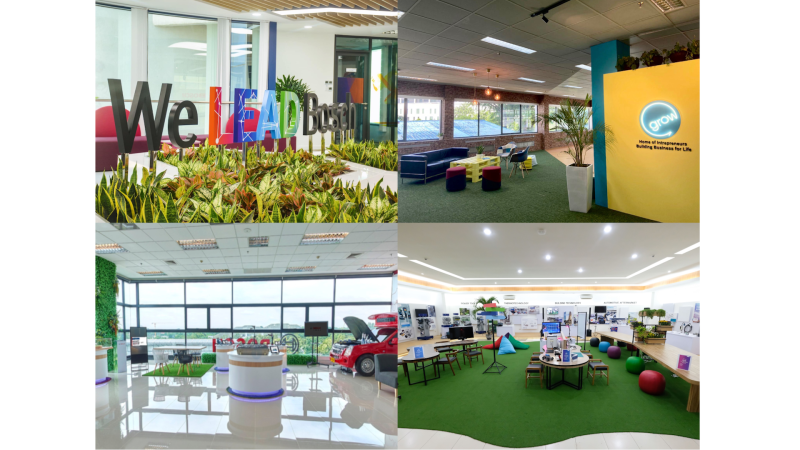 (i) Grow: Home for Start-ups at Bosch
Grow is a worldwide organization with common goals, funding, methods, and strategic direction to drive innovation into new business growth outside the existing core business. Also located in Singapore, Grow is a Bosch innovation hub that acts as a Bosch internal incubator and platform for global start-ups and intrapreneurs. We aim to continue Bosch success by providing new big profitable businesses on a global scale at high speed. Based on a trusted network, Grow explores markets, identifies relevant problems and offers a platform to systematically develop high-performing teams who leave a true footprint on human history. In other words, Bosch offers start-ups a professional home through this innovation hub, where start-ups are challenged and encouraged to grow into successful businesses.
(ii) Bosch Innovation House in Thailand
In Thailand, Bosch has two innovation houses that are located within the ecosystem of the business incubator. The first one is in True Digital Park and the second one is at Chiang Mai University's Science and Technology Park. We want to boost technologies in areas of future relevance and supporting innovative strength, which helps to turn connected solutions and future technologies into reality. Both facilities aim to drive great business opportunities as well as enhance knowledge transfer and innovation culture among the private sector, innovators, and startups.
(iii) Surabaya Experiential Center
This is a new concept branch of Bosch office in Surabaya that serves three main purposes. Firstly, it is a place where Bosch associates can work and support our dealers. Secondly, as the name suggested, this center enables customers and visitors to see, touch, feel and experience a wide range of Bosch products and solutions - ranging from mobility solutions, industrial technology, consumer goods to energy and building technology. Thirdly it serves as a hub to incubate creative, innovative young Indonesians and support them to transform their ideas into creative solutions for the future.
(iv) Vietnam's leading Innovation Hubs
For more than a decade, Robert Bosch Engineering and Business Solutions Vietnam (RBVH) has been ranked as one of the best workplaces in the tech industry within the country. Started as an affiliated unit reporting to Robert Bosch Engineering and Business Solutions India, in the last 10 years, RBVH has grown by leaps and bounds to be the region's leading "innovation house" with nearly 2,200 highly qualified tech engineers. RBVH regularly hosts internal activities to upskill their associates as well as outreach programs to nurture the young generation.
Another innovation hub in Vietnam is the Bosch automotive research and development (R&D) center that focuses on the R&D of Bosch's automotive technologies, products, and solutions for domestic and international markets, as well as building the local workforce. Lately, the R&D center has expanded its R&D into electrical connectors in the application of active safety and engine management systems.
Innovation amid challenging times
Change is the only constant in life. Take a look at how the pandemic has disrupted the world with unprecedented challenges for every institution, individual and businesses. But why do companies such as Bosch care about the capacity to innovate, more so in times of pandemic? An article from McKinsey revealed that companies which invest in innovation through a crisis outperform peers during the recovery. Innovation drives value creation by helping businesses to find new ways to deal with changes. Moreover, businesses can gain long-term advantages and competitive edge by understanding current changes and the underlying opportunities.
Customers are key motivation for innovation in any businesses. At Bosch, the core of creating fascinating products that are 'Invented for Life' is customers, responding to customer needs. PeopleCount for example is an innovative crowd management solution from Bosch in partnership with Phillips made for public settings. The solution enables owners to count the number of people entering and leaving the premises. The system can be used for single or multiple entrances in combination and displays the data via a simple traffic light system. This gives facility managers the capability to manage safe distancing in the premise effectively and efficiently while keeping customers informed and engaged with both promotional and safety messaging.
Bosch believes that internal corporate culture is an important driver for corporate innovation. Hence, not only do we invest in various areas of innovation, but we also encourage innovative culture amongst our associates in our daily operation. A culture of innovation is one that actively encourages and supports creative, even unorthodox thinking, and allows innovation to flow through it. We have once published an article about a corporate innovator, and how Bosch motivates creative thinking as well as innovative problem solving within the organization.
Many aspects such as products, services, brand loyalty, and many more can bring businesses and companies to success. Look closely at the ones that truly dominate the market, and you will find one similarity: they all embrace innovation. Innovation is crucial for businesses, especially in meeting the ever-changing customer demand and market for business growth. With the right innovation, businesses can stay relevant on the market and also differentiate themselves from the competitor. After all, innovation enables businesses to improve processes, bring new or improved products and services to market, increase efficiency and, most importantly, improve profitability.
Get in touch with Bosch
We look forward to your inquiry.
Chat with us!
Do you have questions or recommendations? Get in contact with us. You can contact us 24 hours a day.